An exhaust hood, also called extractor hood, or range hood is a device that has a mechanical fan hanging above the stove or your cooktop in the kitchen. It helps to remove odors, airborne grease, fumes, combustion products, smoke, heat, and steam from the air by evacuation of the air and filtration.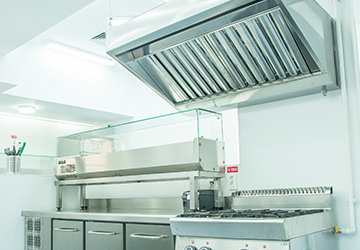 In commercial kitchens, exhaust hoods are commonly used in combination with fire suppression devices so that the fumes released from a grease fire are appropriately vented so that the fire is put out quickly. You can also combine commercial vent hoods with a fresh air fan that pulls in air from the exterior, circulating it with the cooking fumes, which is eventually drawn out by the hood.
Credits: edshoods.com
A. Steps involved in cleaning a Kitchen Smoke Exhaust System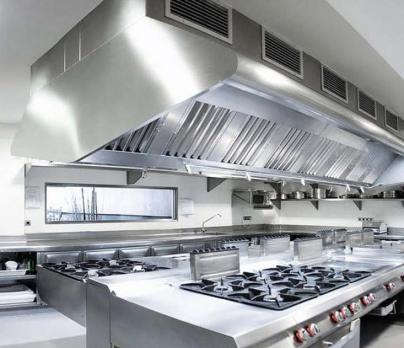 The process of cleaning an stove exhaust system can be done in the following ways:
First, clean the hood itself, although it is not as relevant as cleaning the fan and filters. A clean filter is a good place to start because it carries a cosmetic touch to it.
Secondly, you need to remove the filter so you can clean the stove exhaust hood itself. The filter houses the most grease and buildup of any portion of your exhaust hood system. Each hood's process for removing the filter varies, so you need to consult your manual or the manufacturer on how to remove the filter.
Coming back to the hood, you could use water, dish soap, and ammonia solutions together. This mixture is sure to fight through the tough grease accumulated on the hood.
Properply scrub  the inside and the outside of the hood with this solution, and leave it to dry. Do not  use soap with bleach; it's also dangerous to mix bleach with an ammonia solution. Combining the two solutions creates a dangerous gas that can burn your lungs, causing permanent lung damage.
Let's assume you removed the filter earlier, then it's time to clean it. The easiest way to clean the filter is to use your dishwasher. Make sure the filter is the only item in the dishwasher, adjust the washer's heat to its highest setting, and let it run.
An alternative method of cleaning the filter is to soak it overnight in a water and ammonia solution. Another method to clean the filter is to melt the grease buildup off. You can see, there are several ways to get your filter cleaned!
The last stage of the process will be to clean the hood system's fan. If it is removable, take it apart from the rest of the hood before proceeding.
Use the same soap, water, and ammonia solutions to clean the blades of the fan; this will get rid of all sorts of buildup. The above methods can also be used to clean the vent above the stove.
Remember to oil the fan's bearings so that it runs more smoothly. Wipe off any extra oil buildup as you proceed. Instabrite is dedicated to providing the complete cleaning of your kitchen exhaust system in a professional, efficient manner.
Credits: hoodmart.com and airductcleaningnews.wordpress.com
B. Things a Clean Kitchen Stove Exhaust System will help you achieve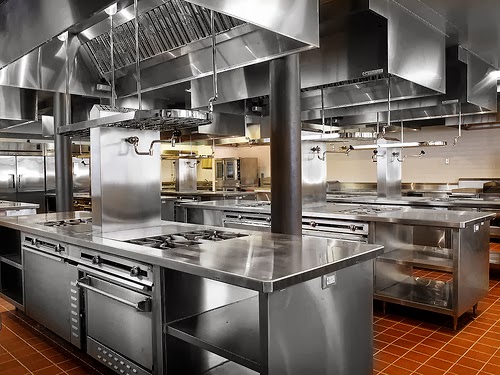 Cleaning is a habitual maintenance carried out on all kitchen equipment, so why should your kitchen exhaust system be any different? In fact, as a result of the continuous increase in complexity of kitchen ventilation systems, it's of the utmost importance that you get a professional to clean your kitchen system.
We know you care about your facility, so here are a few things a Clean Kitchen Stove Exhaust System will help you achieve
Fire Prevention
The very first important benefit of cleaning your kitchen exhaust system is fire prevention. By properly de-greasing your kitchen exhaust system, you're getting rid of extremely flammable grease and other flammable particles from within your hood system. This protects your equipment as well as the people that use it, ensuring the safety of the property and your community at large.
Energy Efficiency
A clean kitchen exhaust and kitchen ventilation system gives you a better airflow, thereby increasing energy efficiency. When the kitchen is well ventilated, it enhances the efficiency and performance of your equipment. Being efficient means higher production rates at a lower maintenance cost. You save more money and energy in the long run.
Environmental Safety
The way that grease enters the upper part of the stove exhaust system is by being vaporized from stovetop to rooftop. This means there is a large amount of grease accumulated in the air within any commercial kitchen; and this creates an environmental safety hazard. But if you regularly clean your hood, contaminated air in the working and dining environment of your facility will be completely eradicated. More so, get eco-friendly techniques and cleaning products from a trusted company to preserve your local environment.
Health Protection
Improving the living and working environment of your kitchen results in a higher productivity level for both members of staff and customers. When employees are protected from airborne contaminants, you'll see increased productivity and a reduction in cases of absenteeism because none of the staff will fall sick.
Credits: baremetalstandard.com and edskitchenhoodcleaning.blogspot.com
C. Types of Kitchen Smoke Exhaust Range Hoods
Range hoods come in a variety of different designs, types, strengths, and materials. Depending on the structure  of your kitchen and the type of cabinets you have above your countertops, you may need to learn more about vent hoods so you can select one you'd be happy with.
Under-Cabinet Range Hoods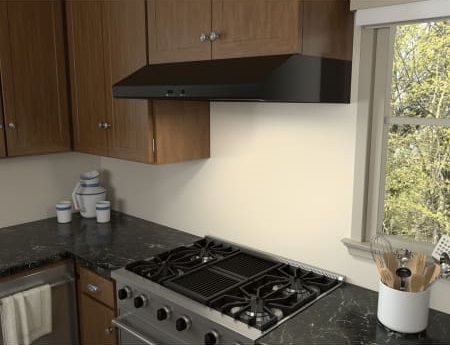 One of the most common and compact options for range ventilation is the under-cabinet hood type of range. This sort of range hood is mounted underneath the cabinets that are placed directly above your stove. The design of the required kitchen ventilation system is simple for the most part; and it's versatile enough to go with any kitchen style.
For proper ventilation, the kitchen duct work for the hood is either placed behind the hood out of an exterior wall or up through the cabinet above the hood. This will take away any storage you may want to utilize in your cabinet, but for the most part, this type of hood usually ends up saving a little bit of wall space.
Credits: homedepot.com and learn.compactappliance.com
Wall-Mounted Range Hoods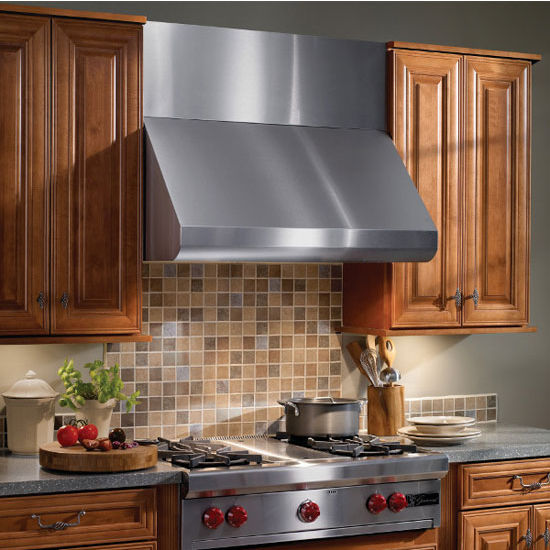 Another range hood that helps preserve space in the kitchen is the wall-mounted hood. This choice of range hood is mounted on the wall above your range. In many new kitchen designs, instead of having a cabinet in the space over the stove, the hood is usually installed. For installations with existing cabinetry, one cabinet piece may be removed so as to make way for the hood. These types of hoods sometimes come with a pipe that helps with the ventilation, and it typically vents out through an exterior opening  in the wall behind the cabinets or wall.
Unlike the under-cabinet hood type, a wall-mounted hood also serves as a design element in your kitchen, adding an extra look to your kitchen space depending on your choice of style. For this reason, you may end up paying more for this type of hood, because it serves as a design feature and more than just a cooking appliance in your kitchen.
Credits: kitchensource.com and learn.compactappliance.com
Island or Ceiling Mounted Range Hoods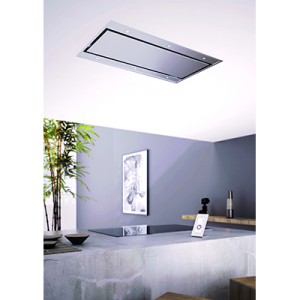 Kitchens having a range located on an island may need to be paired with an island or ceiling mounted hood; and for a larger, professional style cooktop, a ceiling mounted hood can handle the extra output that may come along with additional cooking burners and tools.
Just like a wall-mounted hood, this type of venting device adds a unique look to your kitchen. Some designs come in a selection of modern materials such as copper, glass or even ceramic, they are all beautiful options for different kitchen design themes. Keeping the sight line through the kitchen from being blocked by the range hood means some contractors may choose to install this type of hood a bit higher than other types. To keep up with the demands of your stove's exhaust, you may need to get a bigger capacity island range hood.
Credits: ilve.com.au and learn.compactappliance.com
Wall Ventilation Fans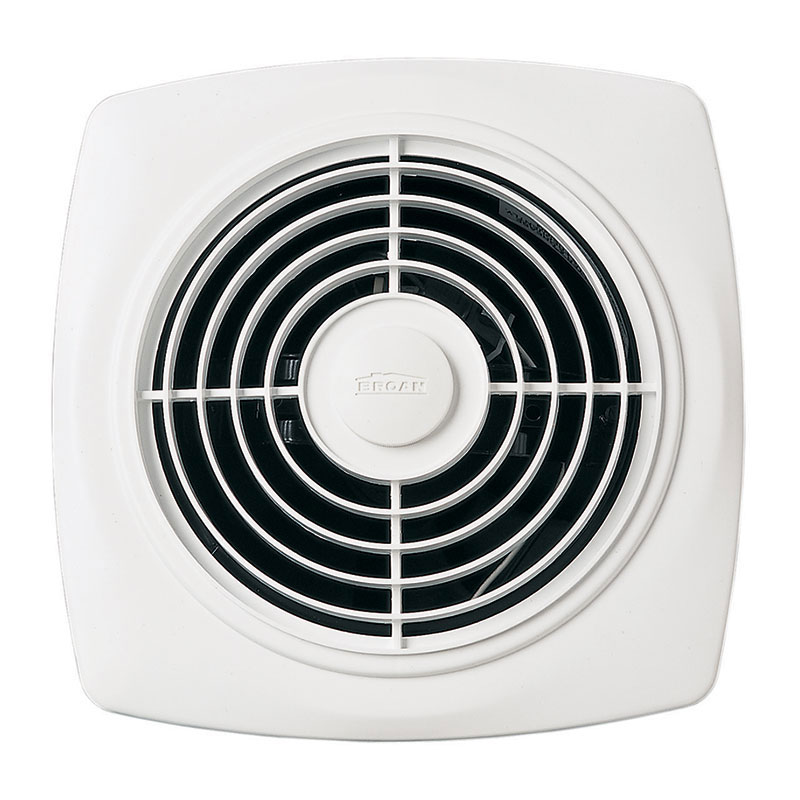 Some homeowners love to install a wall ventilation fan in their kitchen in replacement of a range hood. Although, a fan system could be helpful in situations where the ventilation is poor,  it may not be the best option  to clear out odors or fumes quickly from your kitchen. Only a powerful range hood can handle keeping your kitchen free from poisonous smoke and smells that may come from cooking with various ingredients. If one skips the step of matching up stove with the right size and pattern of exhaust hood, you may find some small bits of grease building up along the walls of your kitchen. This doesn't just create a messy look, but also increases the chances of a dangerous grease fire spreading throughout your kitchen.
Credits: broan.com and learn.compactappliance.com
Downdraft Ventilation Hoods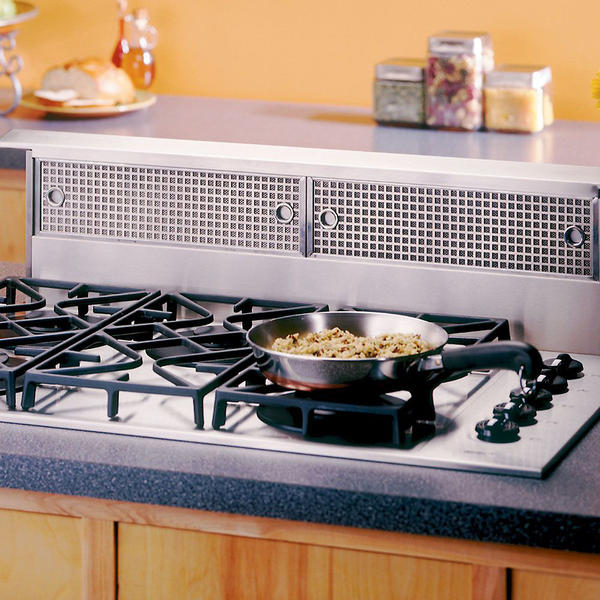 A less common kitchen ventilation system is called a downdraft ventilation hood. This type of stove exhaust product is kept inside of the cook space hidden away until it's time to use it. Once you need to run the fan, it pops up along the back of your range. This can be a great solution for kitchens where space is limited. It can also work for stoves that are part of a kitchen island or against the wall. The design for these kinds of ventilation products is unobtrusive and can complement any type of look in your home.
Credits: sears.com and learn.compactappliance.com
Ventilator Power Pack Hoods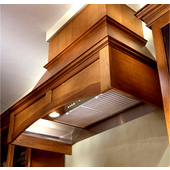 If you don't like any of the common types of hoods mentioned earlier, you may want to go with the more flawless style of the ventilator power pack. This particular type of kitchen exhaust system can be easily added to existing cabinetry without using up all available space. With a ventilator power pack hood, you don't need to remove any cabinets or adjust the look of your kitchen. A ventilator power pack hood is small and matches with the parts already installed in your kitchen. If you decide to use this hood type, you need to get a contractor to construct one custom fit into your current kitchen layout.
Credits: kitchensource.com and learn.compactappliance.com
D. Kitchen Exhaust Fans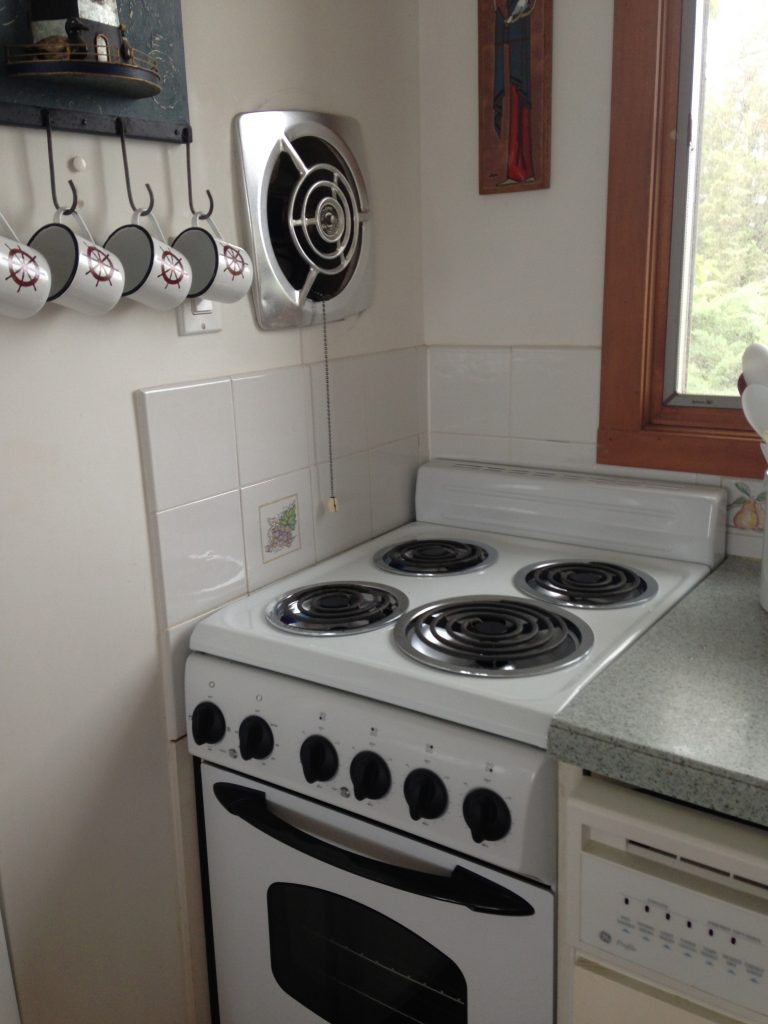 It is very essential to keep the kitchen area clean because that is the place designed for meal preparation. Installing a kitchen exhaust fan helps maintain cleanliness in the kitchen. It helps to suck out the heat accumulated from continuous use of stoves and ovens. It also helps to eliminate smoke and other unpleasant smells caused during cooking.
Bad odors can be very dangerous to the lungs. A kitchen exhaust fan helps  prevent these odors from circulating throughout the kitchen, which eventually improves the overall indoor air quality.
The two most common kitchen exhaust fans found almost in every home are the impeller and blower types. The impeller fan circulates air with blades, similar to an airplane propeller, while the blower type is more popular and better. It works just like that of the hamster wheel.
There are a few things to consider when choosing the most ideal kitchen exhaust fan. Go for the best brand; choose the most quiet and energy efficient kitchen ventilation system and choose an exhaust fan according to your specifications. The choice would be with parts replacement options and lubrication—how easy the system is to maintain if it breaks or requires lubrication. A higher priced unit could serve you better and could be a wiser choice.
Most branded kitchen exhaust fans are very reliable and trusted. In fact, they get outstanding comments from consumers. However, most people on a budget need not rely on this alone to get a better quality exhaust. Just be careful while canvassing. There are many lower priced units on par with branded ones. Consider the smooth flow of the exhaust ducting component. Regardless of your choice, the exhaust hood should be located in an area where no exterior damage can be done to it. Controls should be mounted properly.
The size of your kitchen equally matters in deciding the kind of exhaust fan to install. A small exhaust fan may not be powerful enough to service a big kitchen. So, choose the right-sized models to install in proportion to the features of your kitchen.
Credits: snaphaven.com and exhaustfans.us
E. Benefits of a Kitchen Exhaust Fan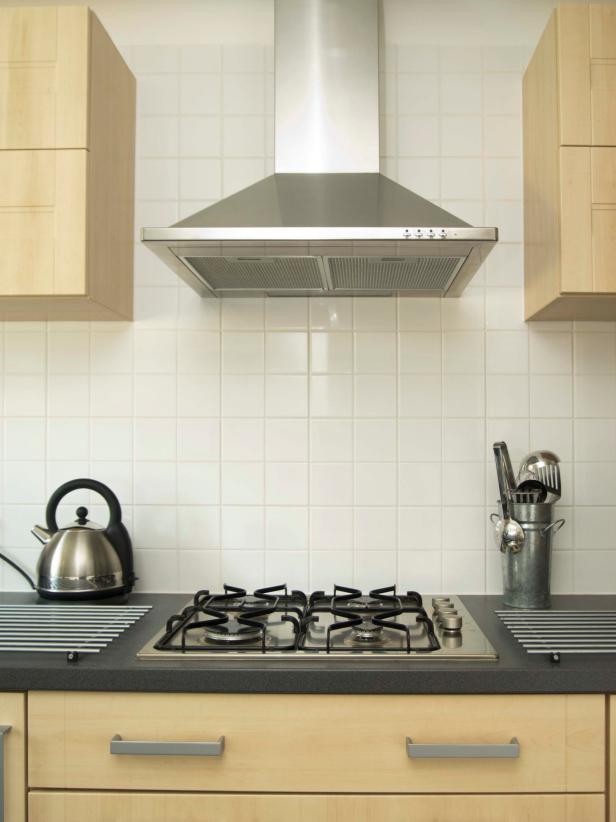 There are varieties of kitchen exhaust fans on the market that will keep your kitchen properly ventilated. This may cover a selection of kitchen range hoods, kitchen fans and smoke exhaust systems. All these products are meant to keep the air inside your home fresh and the environment comfortable.
Kitchen range hoods can help furnish a charming look as well as be a functional addition to your kitchen. They can drive out heat, moisture, smoke, and odors very fast. These kitchen range hoods come in different designs and colors. This type equally provides cook top lighting; some models even offer selected light levels like a subtle night light on them.
Kitchen range hoods are installed directly over the range to trap heated air, smoke, moisture or gas fumes while a fan emits it through kitchen duct work to the outside of the house. It has a filter that helps trap grease that can be easily cleaned. This type of kitchen ventilator must have the same width as the cooking surface. It serves and sets up directly over it at a height of at least 18 to 30 inches from your burners.
You can install this device on your own. Most of these come with a free service and installation manual; just follow the instructions in the manual.
Whatever type of smoke exhaust fan you wish to install in your kitchen, it will surely improve the air in the interior, as well as make the whole environment comfortable.
Credits: hgtv.com
F. Kitchen Smoke Exhaust Fans For Better Health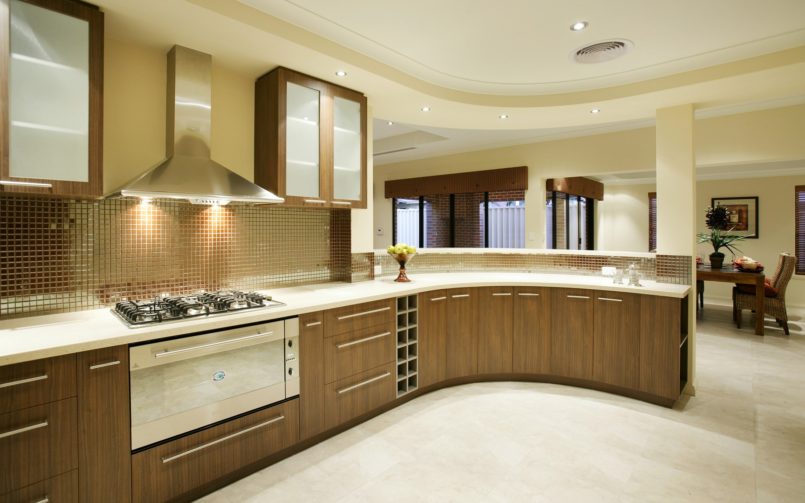 The kitchen is the place where our meals are prepared every day. It is also a place where family members get together during breakfast, lunch and dinner. Since the kitchen is a very vital part of the home, it is then expedient to keep it clean at all times. Yes, it could be easier to clean up the mess after the meal is prepared but when it comes to enjoying quality of air, it may be quite difficult without a kitchen exhaust fan.
The roles of an exhaust fan in the kitchen cannot be overemphasized. With an exhaust fan cleanliness is maintained, it helps expel heat accumulated from cooking and also gets rid of smoke and unpleasant odors which are caused during cooking.
Bad odors are harmful to our health, especially to the lungs. Installing an exhaust fan in the kitchen will stop bad odors from circulating and will also improve the quality of air in the kitchen. There are several types of fans that you can choose from. The blower and the impeller types are the common varieties used in the kitchen nowadays. However, the blower type is more popular.
An exhaust fan in the kitchen is energy efficient. This means that they will not use too much electricity when in use and you save lots of money on power bills.
Another health benefit of the exhaust fan is that it runs quietly without making noise and disturbing family members.
There are various types of kitchen exhaust fans available and they come in different sizes too. Therefore,  you can choose one which is most convenient to you and enjoy the health benefits accrued to owning an exhaust fan.
Credits: fileove.com
G. Kitchen Hoods And Their Mystery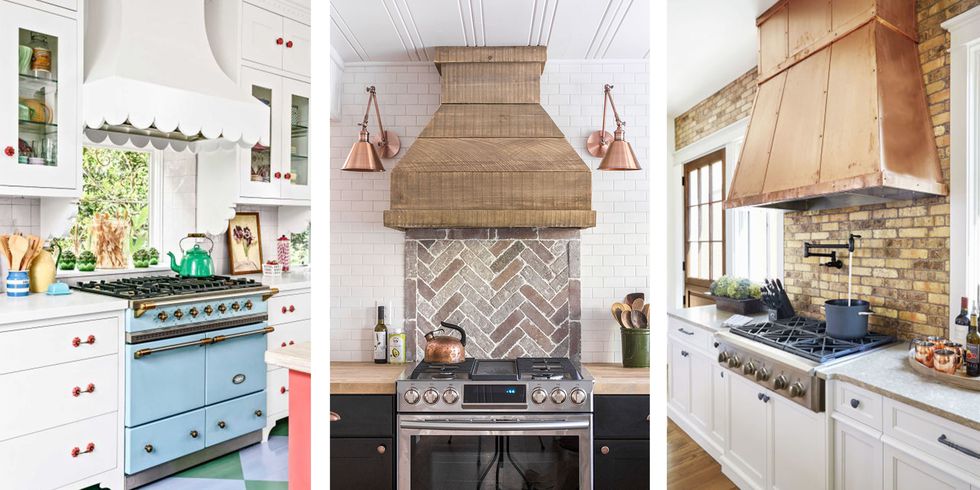 Though, kitchen hoods come in various shapes and sizes, they all have a few things in common. All hoods accumulate grease laden vapors that the NFPA 96 codes and standard compels to be removed occasionally throughout the year, depending on the type of cooking equipment you are using.
Some hoods are long; they contain many grease filters, while some hoods are small, having only a few grease filters. Some hoods are called self-cleaning hoods. Most homeowners will not choose this hood type because it does not really clean all the grease out.
There are other kitchen hoods made of stainless steel; there are also kitchen smoke exhaust hoods made of galvanized metal.
Some hoods have a lot of kitchen duct work, which require you to install multiple panels, open and scrape them each time you clean them, however, there are some systems that have straight shot duct work.
Basically, you can't have two systems look exactly alike and it takes only a professional to know what needs to be done in different situations to clean these systems the right way. The fact that someone has a certification sticker does not mean he knows what to do; the fact remains that it takes only an experienced hood cleaner to know how to handle all the different situations.
With all these new laws and codes imposed on the restaurant owners and hood cleaners, then you need to hire a company who has the right skills to handle your hood. But if you don't, and eventually decide to hire a company with the lowest bid or price; then be ready to face the consequences.
It's advisable you check your provider's current work. Open up panels and ensure the company is going through the proper cleaning procedures to clean your kitchen hood exhaust system.
Credits: countryliving.com
H. Commercial kitchen exhaust hood systems and types
Commercial kitchen smoke exhaust hoods are perhaps the most integral components of a good commercial kitchen. It helps in purifying the air in your kitchen, keeping the employees safe, and the environment clear of fire hazards. Commercial smoke exhaust kitchen hoods do a good deal of heavy lifting for outdoor eating venues and other food service providers.
Types of commercial smoke exhaust kitchen hoods

There are several major types of range hoods. Below are some of the most common ones:
Standard design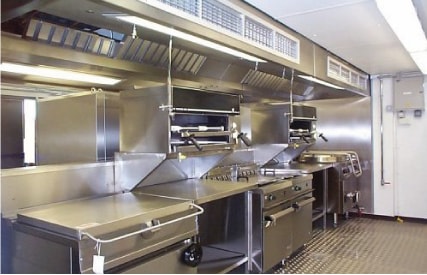 This is the most commonly used commercial kitchen exhaust hood in restaurants. They are used to ventilate heat and steam and vapor. Standard exhaust hoods are able to remove large quantities of grease without having to run into many mechanical problems, which is, of course, the main advantage over every other exhaust hood.
Standard exhaust hoods are made from steel, welded together to keep any hazardous particles from escaping. Standard exhaust hoods require some maintenance work, because the grease filters must be changed at regular intervals or might be replaced, if need be. However, Standard exhaust hoods do their job well, and have gained popularity over time with outstanding reasons.
Credits: hoodmart.com
Ventless hoods
These hoods are designed to be able to complete the interior ventilation process. Ventless hoods are designed to filter and recycle exhaust gases in the interior, while capturing contaminants along the way. Ventless hoods are useful in many ways, but function well in situations whereby the external ventilation is not working.
Ventless hoods function by using three separate filters to capture contaminants. Grease and ash are caught in the first two filters, while the third filter screens out smoke and other small particles. An electric fan circulates gases through the hood filters. Ventless hoods provide a sophisticated and efficient way to ventilate your commercial kitchen.
Credits: dvorsons.com and hoodmart.com
Exhaust-only hoods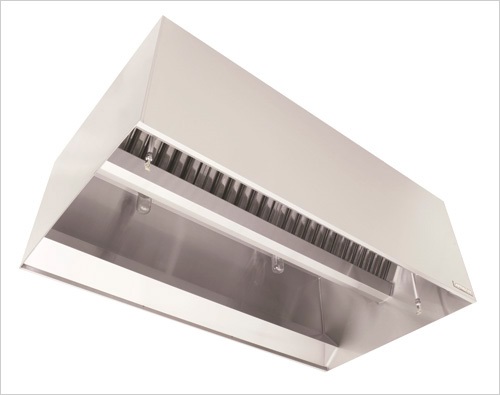 Just as the name implies, exhaust-only hoods are a straightforward form of exhaust hood design. Exhaust-only hoods use the fans to push out contaminated air from the external location. One major difference between Exhaust-only hoods and the previous hoods mentioned above is that Exhaust-only hoods do not have filters to trap grease and other contaminated particles. Credits: phoenixrestaurantequipment.com and hoodmart.com
We provide kitchen exhaust and hood systems cleaning and kitchen exhaust fans cleaning services in Massachusetts and New England. If you are looking for from professional commercial kitchen exhaust cleaning in massachusetts who can clean kitchen exhaust pipe, kitchen exhaust hoods and exhaust hood systems, kitchen smoke exhaust, kitchen ducts, kitchen exhaust fan systems, kitchen ventilation system, wall mount hoods, stove exhausts please call us at 781-447-002.